Face 2 Face Africa, by MILDRED EUROPA TAYLOR
Born on the small mountain town of Boda, Ethiopia on this day in 1936, Tsegaye Gebre-Medhin was one of his country's most important literary figures and the best known.
Considered by many to be Ethiopia's greatest playwright, Tsegaye had earned a degree in 1959 from the Blackstone School of Law in Chicago but his interests soon turned to drama.
Even though he wrote in English, he is best known for his use of his own Ethiopian languages. Accounts state that he wrote more than 30 plays, most in Amharic, Ethiopia's official language, and translated many Western works into Amharic, including those of Shakespeare, Brecht and Molière.
His Amharic plays focus mainly on contemporary Ethiopia, particularly the plight of young people in urban settings and the need to respect traditional morality, as in Crown of Thorns (1959). Oda Oak Oracle(1965), which is said to be his best-known verse play written in English, is based on Ethiopian history and focuses on religious conflict.
Later in the 1960s, he decided to write about the common man, rather than religion and royalty, and this marked the beginning of modern Ethiopian theatre.
As a poet, Tsegyaye published several poems, mostly on subjects related to war and peace, having had a father who fought for his country during the Italian occupation. His English poetry appeared in Ethiopian journals and was included in several anthologies of African poetry, including New Sum of Poetry from the Negro World (1966).
In 2002, the newly formed African Union even adopted one of his poems as its anthem. The poet and playwright, who founded Addis Ababa University's theatre department, was also a celebrated human rights activist who also promoted Ethiopian culture during his travels. He won a variety of awards, including the Human Rights Watch Free Expression award in New York in 1982 and the Honorable Poets Laureate Golden Laurel Award given by the Congress of World Poets.
But his achievements did not come without difficulties. His career covered three major regimes: Emperor Haile Selassie I's rule, Mengistu Hailemariam's dictatorship, and former rebel leader Meles Zenawi, who ruled Ethiopia for more than 20 years.
All the three regimes banned his plays. He once indicated that of 49 works, about 36 had at one time or another been censored. The acclaimed Ethiopian playwright who was also the country's poet laureate died February 25, 2006, in New York, U.S. after moving there to receive treatment for kidney disease.
To celebrate his legacy, Face2Face Africa shares with you five of his greatest quotes:
Mildred Europa Taylor is a writer and content creator. She loves writing about health and women's issues in Africa and the African diaspora.
"I crave for knowledge. I envy tolerant, peaceful folks. I am frightened by ignorance. I loathe violence."
"In order to bring about a better future, one must learn from the past."
"You cannot build a future based on hatred because hatred is the enemy of hope."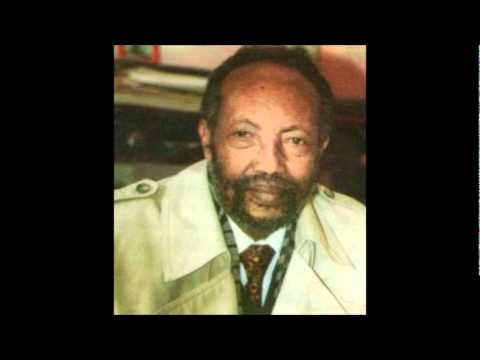 "I like to go out and communicate with the common folk of Ethiopia. The peasant, the patriot, the soldier, the traitor, the housewife, the priest, the sheikh … It is from them that I learn about my country and people. And generally their comments are accompanied by tears; their stories are mostly melancholy; their memories are bitter and tragic. It is that which I reflect in my writings. That is why my plays dwell on tragedy."
"This land is a museum of man's ancient history. The American has gone to the moon and found dust, he's going farther away to look for other planets, very good. But know thyself first. That is what I would tell my American friend."
Source Face 2 Face Africa
Mildred Europa Taylor is a writer and content creator. She loves writing about health and women's issues in Africa and the African diaspora.