Food Heroes are recognized for their commitment to provide food for their communities and beyond.
Some 300,000 farmers cultivate avocadoes in the Sidama and SNNPR regions of Ethiopia.
Ethiopia has huge potential in avocados, but growers need to be responsible about where and how they produce.
United Nation by Cristiano Minichiello
The Ethiopian farmer has been talking about how avocados have transformed the lives of not just his family but also of people living in his community.
Bogale Borena set up an avocado nursery in Yirgalem in the south of Ethiopia, and has been so successful with the venture that he was named as one of 17 Food Heroes by the UN's Food and Agriculture Agency.
He spoke to the UN ahead of World Food Day, marked annually on 16 October.
"My name is Bogale Borena and I am a 50 year old father of six. I recently set up an avocado nursery with the capacity to produce 40,000 grafted seedlings, which I can sell to some of the 300,000 avocado farmers who cultivate the crop in the Sidama and SNNPR regions of Ethiopia. I now employ 14 young people in the nursery.
I was motivated to grow avocados when a new avocado oil processing plant was established within the Integrated Agro Industries Park (IAIP) near my village.
The park employs 490 local people and is the first park of its kind in my region. It works closely with smallholder growers to ensure an adequate supply of avocadoes.
The Food and Agriculture Agency (FAO) provided technical assistance with the support of the Ministry of Agriculture with the aim of developing a value chain scheme, which includes improving productivity and the quality of commercial avocado varieties.
It also promotes sustainable farming practices for local smallholders.FAO Food Hero Bogale Borena is aiming to cultivate 100,000 avocado seedlings a year.
Through careful avocado nursery management, the use of grafting tools and polyethene bags, I have increased production from 15,000 seedlings in 2020 to 40,000 in 2021.
It takes less than a year to grow and sell seedlings, and around three to four years for the plants to yield fruits, so the pay off for me has been immediate.
I was initially selling seedlings locally for 50 birr ($1) a piece. My projected potential annual earnings are now 2 million birrs (around $44,000). Next year, in 2022, I intend to more than double my production to 100,000 seedlings. 
By growing grafted avocado seedlings, I have boosted my income and transformed my family's life.
As a result, I can plan to improve my house, buy a truck to transport fruits and other agricultural items, and establish a flour mill in my village. This will serve the local community and create employment opportunities for local youth. 
I think my nursery is a good example of how inclusive agricultural value chains can boost youth employment and farmers' incomes, contributing to the eradication of poverty".
Opportunities for Ethiopian avocados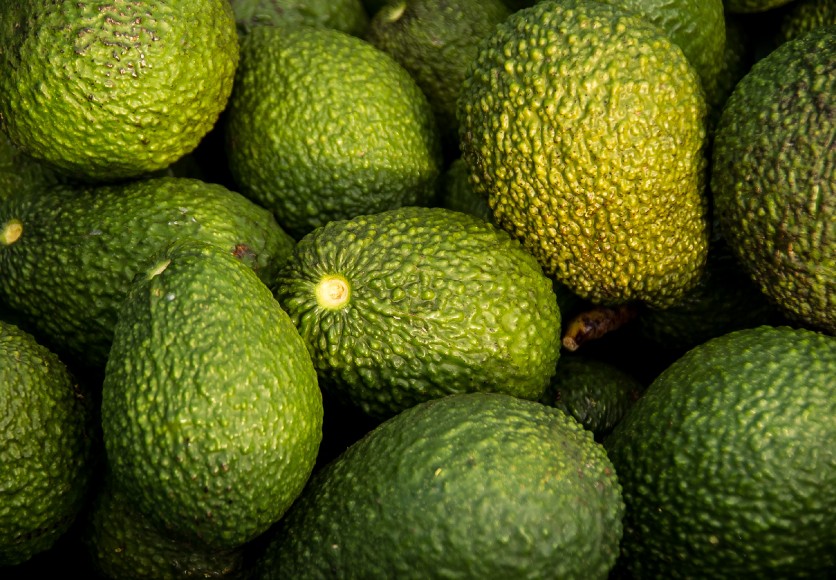 According to FruitNet, Evert Wulfrank, CEO of Belgium-based Durabilis, describes Ethiopia as a country full of opportunities. Back in 2011/12, he says, while seeking an additional source for snowpeas and sugarsnap peas to complement the company's supplies from Guatemala and Peru, Ethiopia emerged as the best candidate.
"It was because of the supply window, the climate and the economic and political situation," says Wulfrank. "Starting with a very risk-averse strategy, we laid the foundations and established a good network."
As Durabilis was developing its business in Ethiopia, the company came across other opportunities.
"We were contacted by a local group of avocado growers who had been establishing an avocado plantation with the full support of the Ethiopian government and with the help of Israeli NGOs," recalls Wulfrank. "They were looking for a commercial and post-harvest partner, someone who could complement them in the supply chain and bring their product to high-value markets, such as the Middle East and obviously Europe. This is how we initially started. We saw the opportunity, we knew the logistical challenges and the operational challenges in the country and we understood the market potential of avocados."
According to Wulfrank, efficient logistics is the key to success, especially for a landlocked country like Ethiopia, and the finalisation of the railroad from Addis Ababa to Djibouti is a major help.
"The Ethiopian authorities have invested in this infrastructure," he says. "So there is a fully operational line allowing you to ship by train all the way from Addis Ababa to Djibouti. It can take 7-9 days to get to the port of Djibouti by road. By train, it's around 16 hours. Close to Addis Ababa, near the train station, there is an opportunity for infrastructural investments, such as value-added warehousing, which for fresh produce could be an important evolution for the country."
Ethiopia's main window of supply for avocados currently stretches from August to October, but Wulfrank sees the potential to extend the window into January and February.
"The climate is very stable, comparable to Guatemala," he says. "The oldest trees are four to five years' old, the younger ones two to three years. With that in mind, we are seeing growth of 10-20 containers this year, then 100-150 containers in the next few years. The farmers are really committed to increasing these volumes up to 500ha in this first phase."
Responsible production, however, comes before growth, according to Wulfrank. "At Durabilis, we want to play an important role in accelerating the transition to sustainable food and agriculture," he says. "This starts with how you farm. We do sustainability analyses, both social and environmental, and then you have to understand to what extent you have an impact."
That includes water usage, he stresses. "In an area where availability of water is low, an avocado operation – probably any agricultural operation – would not have a good impact on the environment," he warns. "We first were on another site in Ethiopia, which we decided to withdraw from and install in the region we are in now. Our conclusion was the impact of an avocado operation here would be well within the scope of responsible agriculture."
Since avocados are so nutritious, Wulfrank explains, not eating them due to their water needs would be drawing the wrong conclusion. "The conclusion is we have to promote this product because of its nutritional value," he says, "but we have to be very responsible about where we grow it, and that is exactly what we are doing.
"We need to understand the impact that the production of food has on ourselves, on the planet and on local communities. We are stakeholders here in Ethiopia so we need to collaborate. It's a big country. There have been challenges. But I do believe that the impact that the country can have on the development of avocados and many other agricultural crops can be huge."