Explore the land of wax and gold, a country full of fascinating music, in this complete guide by Francis Falceto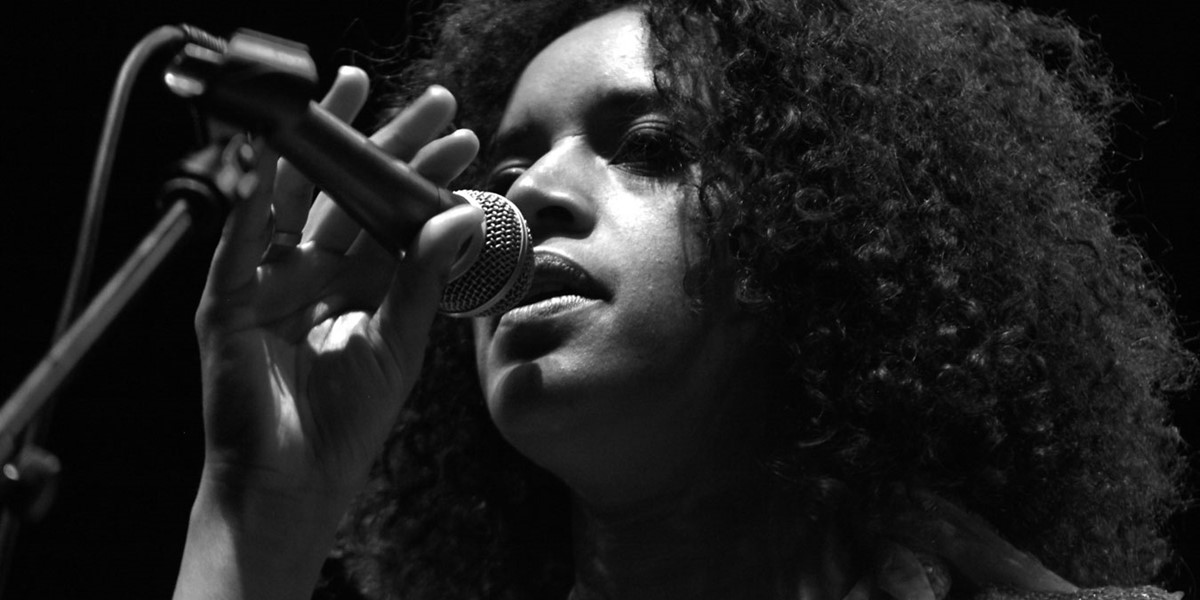 Gigi (photo: Jak Kilby)
Ethiopia is one of Africa's most fascinating countries, musically and in every other respect, and is once again open and welcoming to foreign visitors. An ancient mountain kingdom, it has expanded considerably in the last two hundred years, but it remains Christian at its Amharic heart (the Amhara are the dominant language group, powerful in trade and government). Long-time aficionado Francis Falceto tours the land of Ras Tafari and double entendre and offers suggestions for listening and buying in situ.
Introduction
Before a brand-new Addis Ababa airport was recently inaugurated, as you got off the plane at the former airport, you were greeted by a sign that read: "Welcome to Ethiopia, Centre of Active Recreation and Relaxation". It was a sentiment sublime in its optimism, but perhaps no more or less true than all of the disaster-laden clichés that have been the currency of Ethiopian reportage for the last two or three decades. With the new millennium, the ancient land of Ethiopia could just be in line for rehabilitation. The recent war with Eritrea (1998-2000) and ongoing dispute about a border (dis)agreement that still sporadically simmers into conflict continue to cast a pall, but the country has come a long way since it shed its Stalinist dictatorship in 1991 and brought to an end thirty disastrous years of civil war.
The civil war – and Mengistu's seventeen years of dictatorship (1974–1991) – have had a profound effect on Ethiopia's cultural and musical life. For most of the Mengistu years, a continuous curfew deprived a whole generation of Ethiopians of any kind of nightlife. To these restrictions was added a censorship of nightmarish pedantry that picked through song lyrics before recording sessions could be licensed, and put overseas visitors through painstaking inspections of locally bought cassettes before allowing them to leave the country. Little surprise then, that those musicians who could emigrate did so, opting for a precarious exile in the US, Sudan, Saudi Arabia or Europe. Their number included Girma Beyene, Teshome Meteku, Muluken Mellesse, Getatchew Kassa, Menelik Wossenatchew, Aster Aweke, Ephrem Tamru, Kuku Sebsebe, the producer Amha Eshete … a roll-call of the leading artists of the day.
All this has changed, and in the middle of the noughties, music feels omnipresent in Addis Ababa, the capital, honking out of battered tape decks in buses and taxis, drifting from stores and markets and pumped out loud at the innumerable little restaurants (tedjbets or bunnabets), guesthouses and semi-private drinking parlours. These nerve-centres of national vitality were always abuzz throughout the years of dictatorship, and they too have multiplied since its demise.
Trad/Mod and the Golden Age
Traditional music forms the basis of all Ethiopian styles. Even the most famous modern singing stars like Tlahoun Gessesse or Mahmoud Ahmed have two repertoires, one modern, the other rooted in tradition. Ethiopians buy modern and traditional cassettes with equal enthusiasm, and the modernity in question is essentially that of the "modern" Western instruments which have been introduced.
The first Western imports were brass bands, brought in by the military under Haile Selassie. Performers tried out their instruments on traditional material and by the late 1940s there were full orchestras to accompany fashionable singers. The first among them were the Imperial Bodyguard Band, the Army Band, the Police Band, the Municipality Band and the Haile Selassie Theatre Band, trained initially by European ­professionals, often Armenians, but gradually private orchestras were formed.
The special characteristic of Ethiopian music is the use of a five-note, pentatonic scale with large intervals between some of the notes, giving an unresolved feeling to the music, like waiting for a stone to hit the bottom of a well and not hearing it. These modes create an intensity of performance not unlike soul music – especially in the hands of a singer like the Miami-based exile Aster Aweke. The limping asymmetrical rhythm of much of the music is also highly characteristic.
Shopping around for cassettes and CDs, you can occasionally come across the odd back-street shop full of old 45s from the 1970s. A good bunch of the recordings of the 1960s and 70s pioneers are worth getting hold of. Premier league names include Tlahoun Gessesse, Bezunesh Bekele, Hirut Bekele (no relation), Mahmoud Ahmed, Ali Birra, Alemayehu Eshete, Muluken Mellesse and Ayalew Mesfin. Try to get your hands on the five Ethiopian Hit Parade LPs, extraordinary compilations which comprise, apart from the stars mentioned, forgotten meteors like Seifu Yohannes, Teshome Meteku, Tebereh Tesfahunegn or Tewolde Redda. Old vinyls of traditional musicians like Kassa Tessema, Mary Armede, Ketema Makonnen and Asnaketch Worku are also pure gems to dig for.
Instrumental music also has its key figure in the shape of Mulatu Astatqé, promoter and sole exponent of Ethio-jazz and the king of arrangers through this golden, pre-revolutionary age. Jim Jarmusch's movie Broken Flowers (2005) used Mulatu's music extensively on its soundtrack, giving it worldwide exposure. Another superb figure, though seemingly forgotten these days, was Getachew Mekurya, a brilliant saxophone and clarinet player, and an innocent precursor of Albert Ayler and Archie Shepp.
The main body of Ethiopian records was produced in just one decade, from 1969-1978, when some five hundred singles and just thirty LPs were released. Pressed first in India, then in Lebanon, Greece.
Source Song Lines